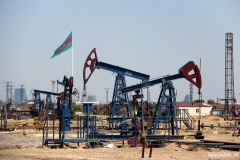 Main type of the activity of company "OC "Gasinvestproject" is a provision of engineering services in the field of drilling fluids, services on core sample collection and also supply of high-quality chemical reagents of own and foreign manufacture. Constant dynamic development of the company provides opportunity for increasing range of activity and attracting new partners. Principles, followed by the company:
Individual approach to every counterparty;
Flexible price policy;
Establishment of long-term mutually profitable partner relations;
Constant development, reliability and high professional level;
Meeting of taken obligations.
The company offers you it experience, knowledge and possibility for fruitful and mutually profitable cooperation.